In garment, bag and gloves etc. manufacturing, it should make some sewing line marks on fabric pieces for next process sewing, to ensure the sewing workers can clear sew the fabric pieces at the correct position. Therefore, HOW TO MARK a clear, clean and precise SEWING LINE on the fabric?
The following shows you how advanced laser technology makes sewing more easier.
The different colors of suede fabric for glove.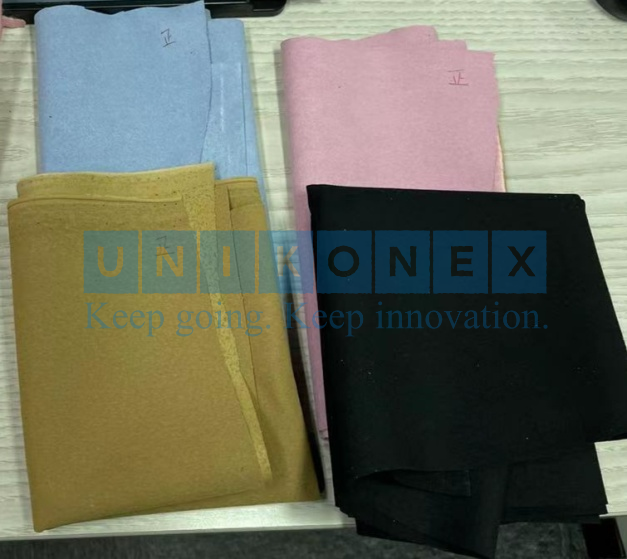 This is the glove pattern file that requires using a laser to cut out the black part shape on fabric and mark sewing line along edges. The yellow dotted line is the sewing line that should be marked.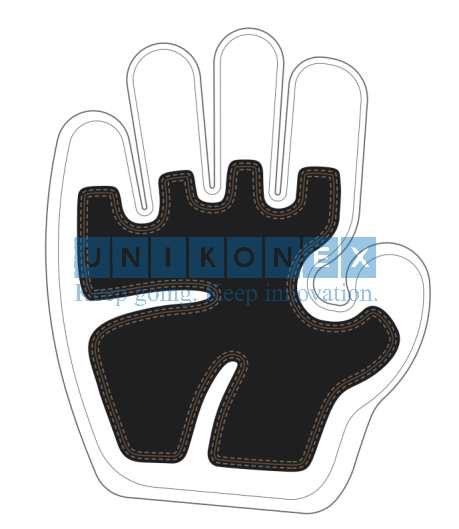 Then we let Unikonex3D Dynamic CO2 Laser Marking Machine to help you.

In just 5 seconds, the laser marked a neat and clearly sewing dotted line with a length of 1.8mm and an interval of 1mm on the suede.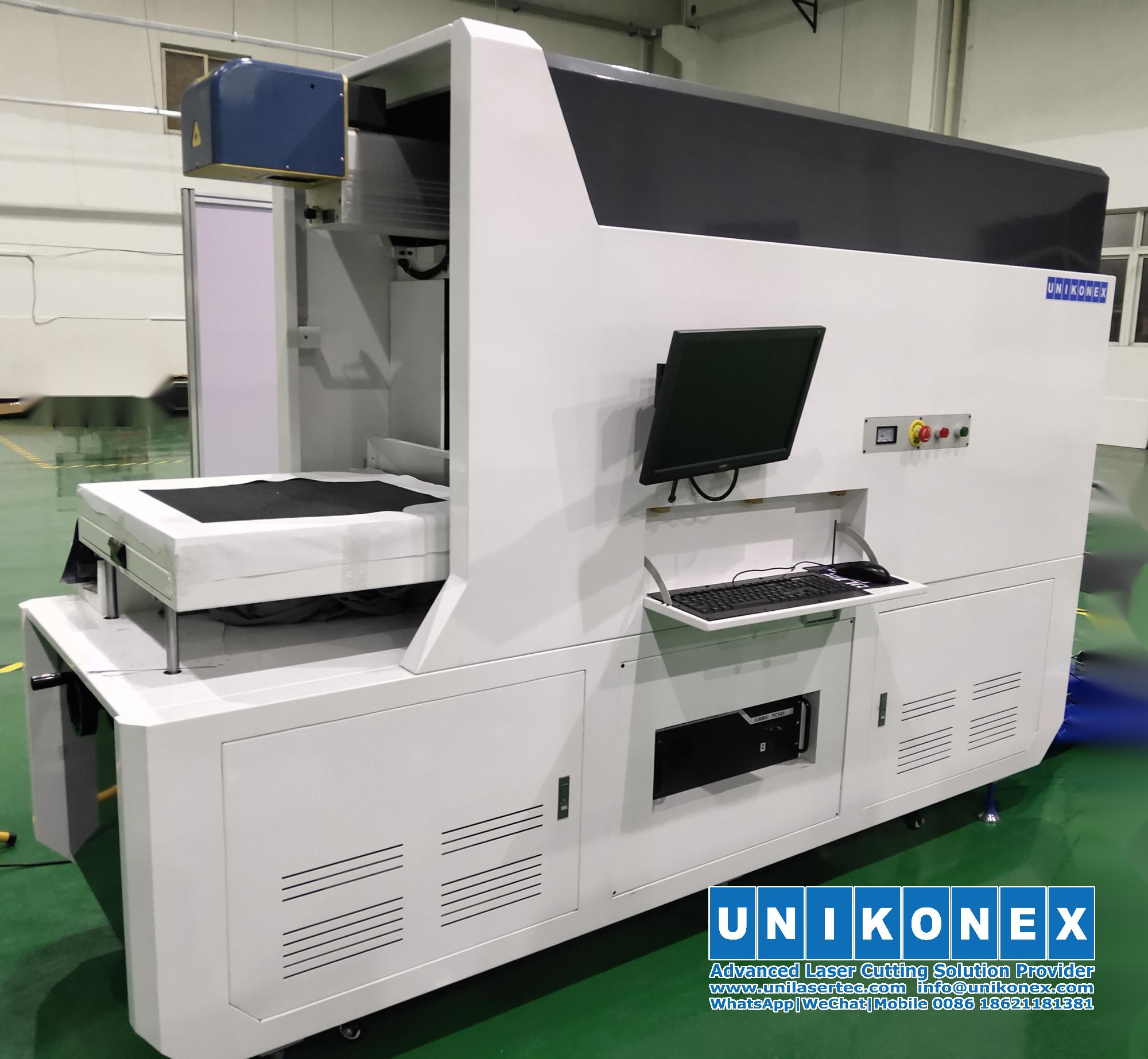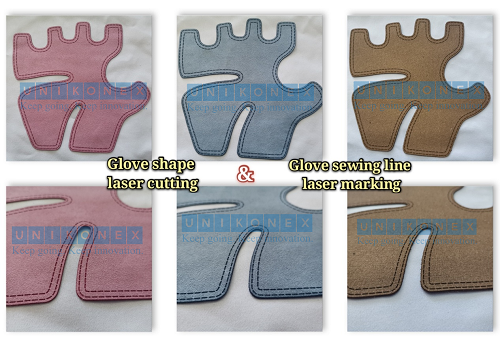 Besides laser marking clear sewing lines for gloves, laser marking machines can also mark sewing lines on fashion backpacks, clothing, pants, hats, etc., or marking logo on jeans and mats. Do not limit laser versatility, it's your good helper in production. Automation processing! Friendly operation!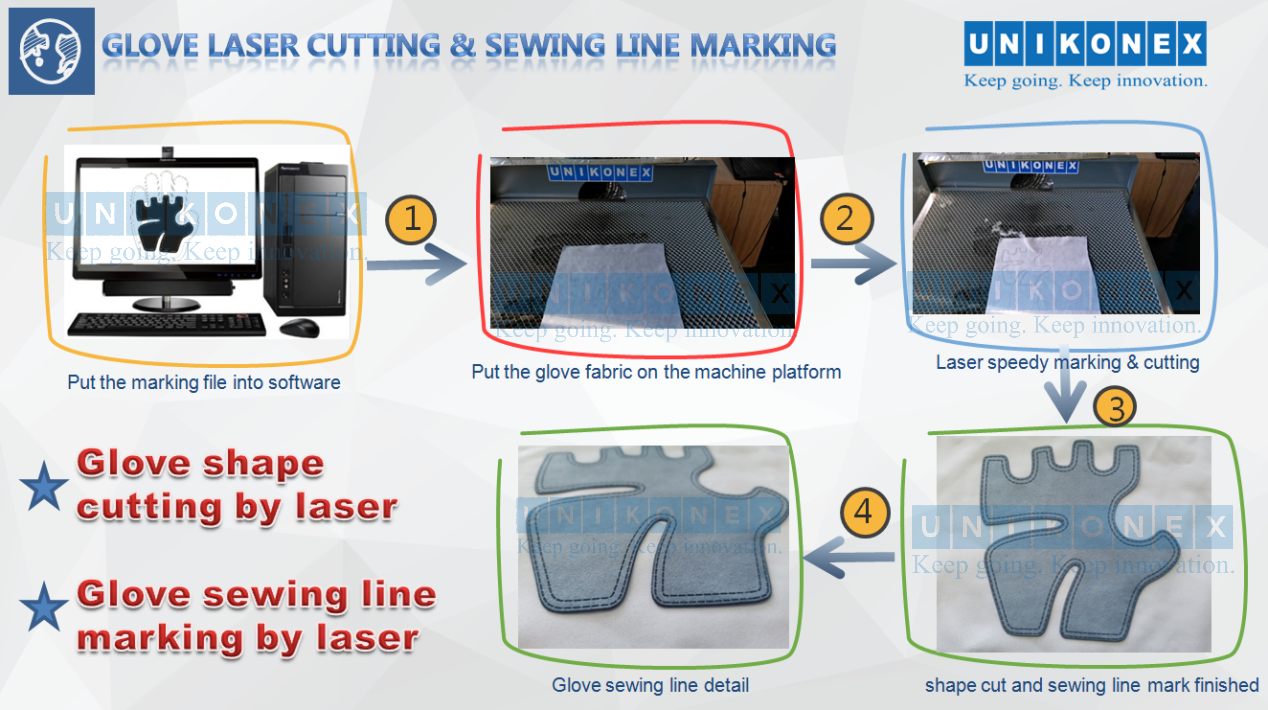 The development of science and technology is to provide convenience for industrial manufacturing and daily life.More applications of laser marking machine are waiting for us to unlock together!
www.unilasertec.com info@unikonex.com
#lasercutting #lasermarking #sewinglinemarking #lasermarksewingline #glove #glovecutting #glovesewing #glovestitching #suedefabriclasercutting #lasermarksuedefabric #laserengraving