Nike By You - Custom Service Experience
Have you tried commodity exclusive customization service before? This is very prevailing among the markets nowadays. Today we would like introduce the experience the custom service in NIKE shop. In shanghai, Nike flagship store located on Huaihai Middle Road.
"Welcome to #NIKE!"
Besides Nike original series sports products, the most attractive area is the Custom Design zone. One set of #Brother printers, one small desktop laser marking machine, and combine with one heat press machine, then you can free to choose custom design on T-shirts, bags, shoes, hoodie, and also jerseys. For any question about the Mini production line, please contact UNIKONEX.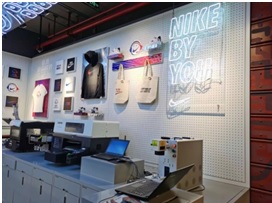 Let's see how Nike By You!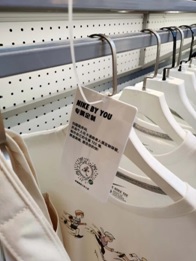 1. Firstly, the shopping guider will show you some finished designs for references, then you can select the patterns you want or design by your own with the above applet code.
2. Secondly, the customize pattern would be printed on the heat transfer vinyl by printers.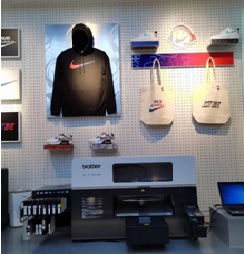 3. Thirdly, it's the turn of the laser marking machine. Starts vinyl cutting, the vinyl sticker was cut out quickly and accurately.
4. Finally, peel off the unwanted parts on the vinyl, place the finished vinyl sticker then heat transfer on T-shirts, bags, or hoodies by the heat press machine. Your personalized commodity is well done!
FYI, the customized T-shirt costs CNY299/piece, and customized hoodie costs CNY499/piece.Is it acceptable for you?
Lets try the #sublimated jerseys customization in Nike! If you also like sports, don't miss it to custom one suite jerseys for yourself!